✨About me:
✌Hello, guys! My name is Denisa. ❣️I think the people I meet can make the best description of me, but I will try to tell u a bit about myself from my point of view.⇩ I like to think I am like a mirror you look into, my attitude is more or less based on how you treat me. ❣️ ❤️️But to give you a more clear picture of my personality: I would say I am a classy woman, who loves to dance, sing and write, and who also doesn't really like to look at life with a serious face unless I really have to. ❤️️
✨Room rules:
❌ Respect everyone in the room. I love to live in harmony and if you disrupt this, then it's a "bye-bye" from me. ❌ I am a very open-minded person but when I say "No" it really means "No" so don't be pushy. ❌ English is required so we can all understand each other. ❌ I have no tolerance for free demands. So if you do this you'll either be mocked around or muted. ❌ My name is Denisa. Not "bb", not "bby", not "babe".
✨Writing and singing makes u think I am a hopeless romantic, huh? Well, no, romance is not one of my strengths.❌ ❣️When it comes to sex, I am very open minded. I have a naughty and dirty mind, I love a hard and deep sex, where dirty talk and spanks are a must!❣️
✨My hobby:
❤️️I am passionate about lots of things but the thing that is making my soul float, smile, fly and melt is singing. ♫
✨❗❗Important❗❗
My time online will be split between: 1. Being home, doing all the crazy and naughty things we wanna do together.❣️ 2. Going outside shopping, eating, having fun, sharing with you my day to day life.❣️ ✨I always have my lush inside when I am out, so you are free to vibe me and make me crazy, but please don't ask for shows or naughty things while I am in public. ✨The sexy time we keep it for when we are home.
⚡I am blunt, sarcastic and brutally honest, so if u ever need a sweet lie, you are in the wrong place. But hey, if it makes you feel better I'll be blunt with a smile on my face.⚡
✨Dream man:
✨I don't really care about looks, but on the other hand, who you are and how your think means everything to me.❤️ ❤️I love a mannered man with a good sense of humor(I always say that if u manage to make me laugh, you already won 50% of me.) I love consistency, intelligence, a dirty mind and a strong touch.❣️
✨In my free time:
❣️I have a real "obsession" with not wasting time, so when I'm free I like to take advantage of the time I have and do things that make me happy. Whether it's going out with friends to a cafe or pool, shopping, or just staying home and watching a movie.❣️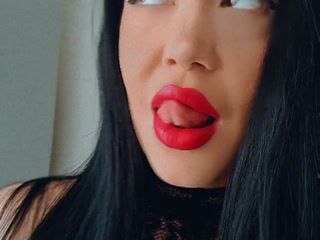 00:03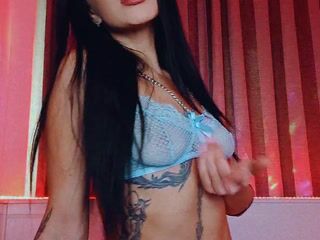 00:14

00:06

00:04

00:03

00:55
See all 9 videos